COVID-19: A Frightening Future?
By Daniyal Kahlon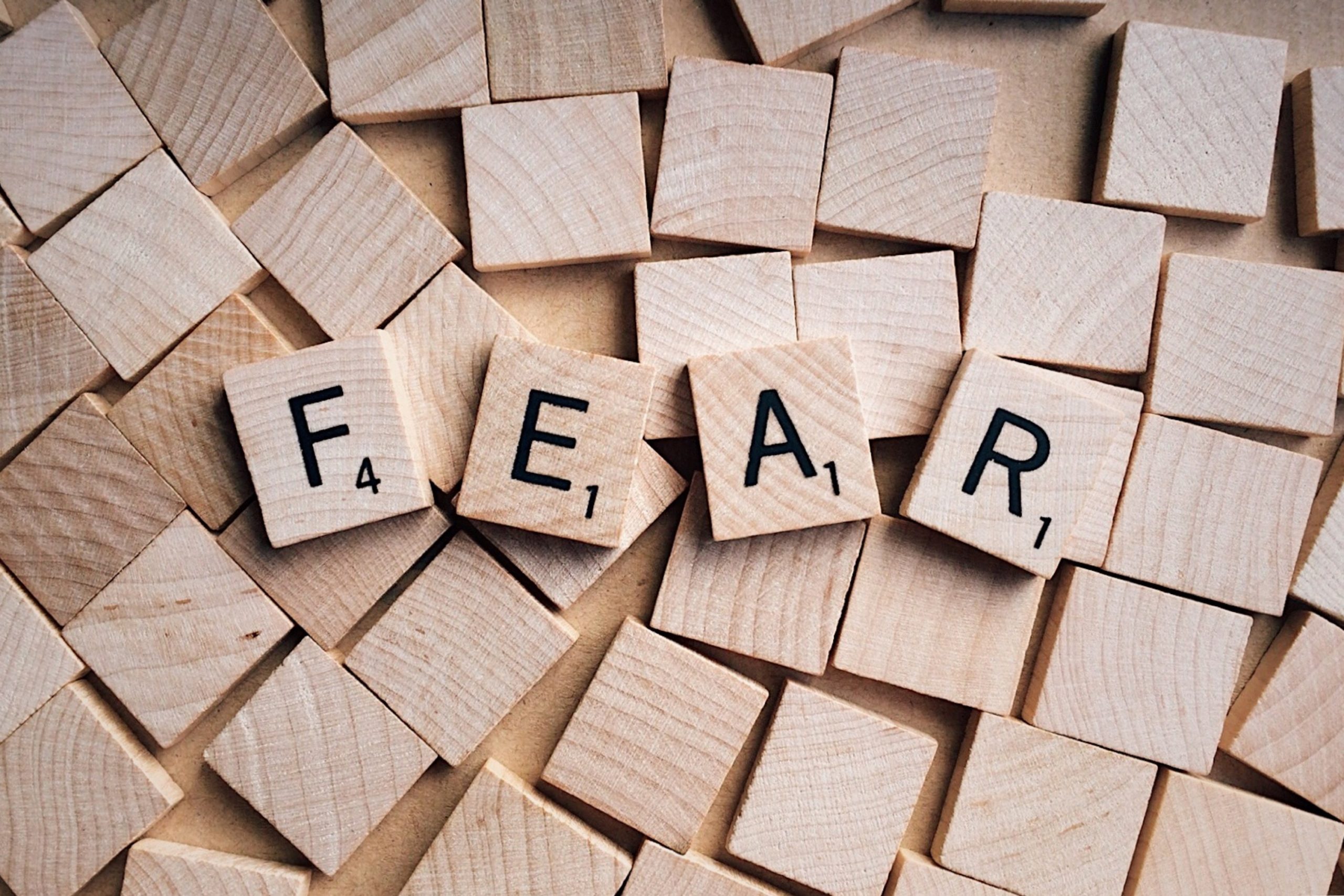 General panic. Schools shut. Empty store shelves. Overflowing hospitals. Insufficient number of NHS staff. Countrywide lockdown.
Living in Britain in the 21st century, who would have thought that we would find ourselves in such an alarming situation. It is almost as if the entire fabric of our society is being torn apart. Not by an Armageddon-like Nuclear war that many might have imagined, or a great calamity in the form of a natural disaster- rather by an invisible enemy that we cannot see coming. The paranoia of not knowing how and when we can contract this disease is frightening enough.
Scientists are working day and night to find a cure to this disease. Hospital staff are working tirelessly to care for the increasing number of patients with limited amount of resources available to them. World leaders are scrambling to figure out the best possible course of action to minimise the impact of the virus on both human lives and the economy. Great Britain is focusing on 'flattening the curve'- essentially to allow the virus to take its course over a long period of time, rather than all of a sudden, so that the NHS is not overburdened.
This unexpected situation may be disrupting our perception of our normal routines; however, it is also giving us a chance of bringing out the best in us. Coming together in such dire times and serving the community is what really matters, and this is exactly what the Ahmadiyya Muslim Youth Association is doing. Muslim youth volunteers are on the front lines providing those in need with sufficient supplies and aid.
It is impossible to predict, at this moment in time, how long this pandemic will last and how much worse it will get. There is much uncertainty as to the future of this pandemic, however, as Muslims we can find comfort in the words of our beloved master, the Holy Prophet (sa):
مَا أَنْزَلَ اللهُ دَاءً إِلاَّ أَنْزَلَ لَهُ شِفَاءً
"There is no disease that Allah has created, except that He also has created its treatment."
(Sahih Bukhari, Book of Medicine, Hadith 1)
Only because a cure has not been discovered yet does not mean that there isn't one. The silver lining in all this is that we unlike the rest of the world, we have Hazrat Khalifatul-Masih V (aba) caring for us by giving us fresh guidance regularly. Whenever such guidance is given, I feel the part of the verse of Khilafat being fulfilled:
'and that He will surely give them in exchange security and peace after their fear'
(Chapter 24, Verse 56).
As Huzoor (aba) mentioned in his special message on Friday 27 March 2020, Ahmadi Muslims feel a sense of hopelessness if they do not hear their Khalifa address them directly, and his address certainly proved that; in the sense that our fear was turned into peace just by hearing the Khalifa address us in these times of uncertainty.
His holiness (aba) even referred to the fact that as law abiding citizens of the country that we live in, at this moment in time congregating in mosques to offer the Jummah prayer is not advisable by the government. Hence Ahmadi Muslims were instructed by Huzoor (aba) to pray at home, in congregation if possible. Huzoor (aba) also referred to the fact that in some situations it may be difficult to render religious duties and practises, just as the Promised Messiah (as) would sometimes not offer Jummah whilst on a journey.
Although some people may think that it would be more rewarding to render religious obligations routinely even in such circumstances, it is important to remember the statement of the Holy Prophet (sa) that 'Religion is easy and whoever overburdens himself in his religion will not be able to continue in that way.' Hence it is imperative to keep a balance and judge the situation, and act accordingly.
Eventually a cure for this disease will be discovered, God willing. Until then it is best to follow the advice of the authorities and stay home, in order to stay safe and keep others safe.
A Letter from Sadr Majlis Khuddamul Ahmadiyya UK
MKA UK continues to achieve milestones with regards to service to mankind. May the spirit to serve, which is the essence of what it means to be a Khadim, always flourish within the Majlis.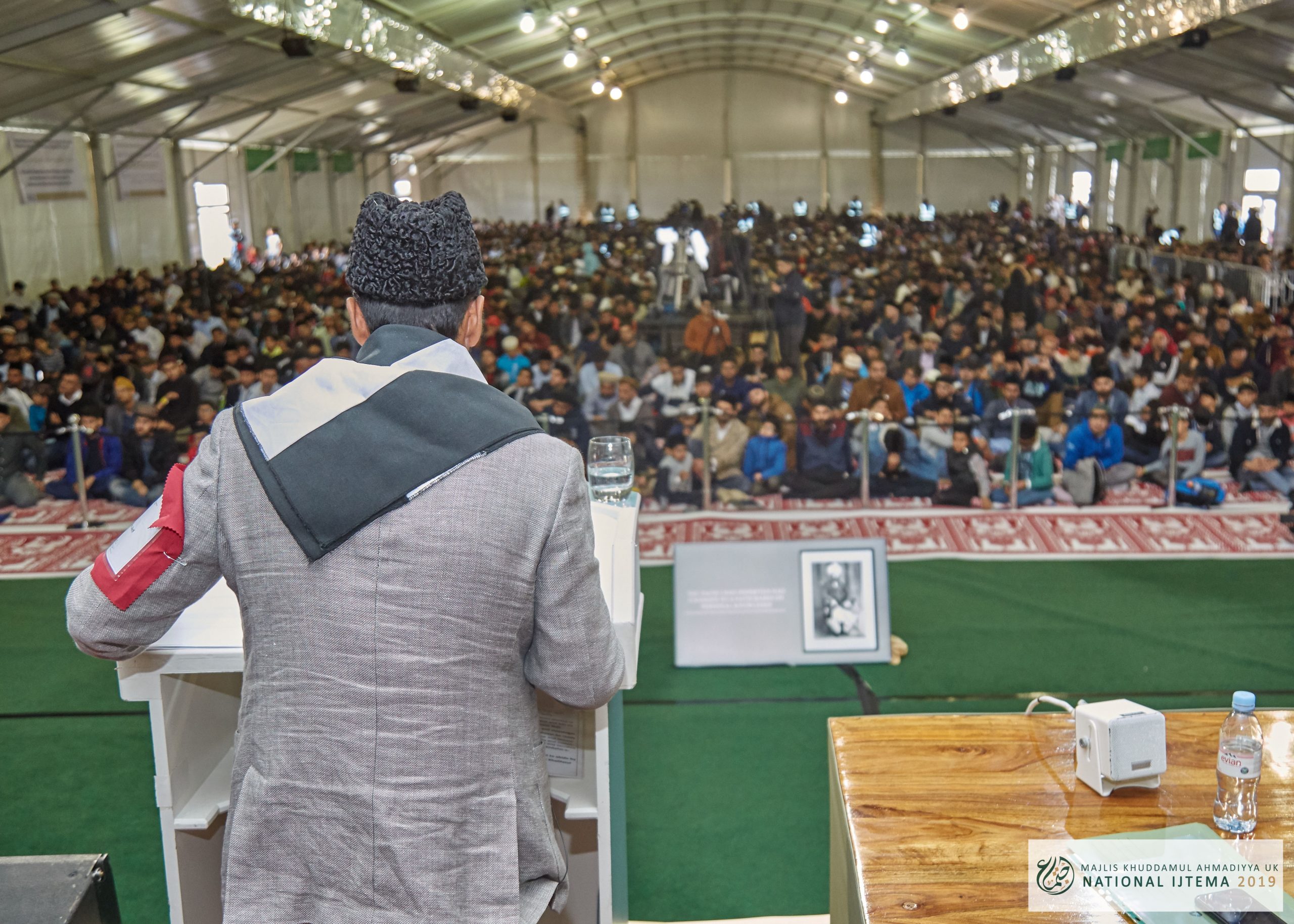 Dear Khuddam Brothers,
Assalamoalaikum Wa Rahmatullahi Wa Barakatuhu
As you are aware Majlis Khuddamul Ahmadiyya UK has been busy assisting those in need during the Covid-19 pandemic. Various departments have adapted to conditions to ensure a continuity of operation. It gives me great pleasure to say that though we may be in lockdown, the spirit of what it means to be a Khadim is ever active.
By the grace of Allah the Almighty and with the continued prayers of Huzoor-e-Aqdas, Hazrat Mirza Masroor Ahmad Khalifatul-Masih Vaba we have, till now, helped over 10,000 households in the UK in varying ways including obtaining supplies and medication for those who are most vulnerable. We have carried out relief efforts in over 55 major cities and towns across Great Britain and have worked with countless charities and food banks.
As we now pass through the peak of the pandemic there is much speculation over what the future will hold. Of course, when it comes to the future we can only pray and hope for the best. However, I can say to you as a brother in-faith, that Majlis Khuddamul Ahmadiyya UK will continue its Khidmat-e-Khalq efforts with every increasing fervency and dedication, Inshallah.
I would also like to thank all those Khuddam who have taken time out for service to mankind, who have helped their neighbours, who have worked day and night to procure medication for those who are unable to leave their homes and who have conducted a form of silent tabligh through their practice. May Allah the Almighty reward you abundantly. Ameen.
We are by nature, owing to the teachings of the Promised Messiahas and guidance of the Khalifah-e-Waqt, a people who are imbued with a spirit to serve. But this spirit can only reach great heights if it is coupled with prayer. Ramadan has come at a time when mankind is in dire need of turning towards its Creator. Let us not miss this opportunity to pray for ourselves, our families, neighbours, countrymen and the wider world.
In the end I would like to reiterate my thanks for your efforts and request prayers for the Majlis.
Jazakallah
Wasalam
Khaksar
Abdul Quddus Arif
Sadr Majlis Khuddamul Ahmadiyya UK
Editorial – Dec 2016
The Purpose of the Jama'at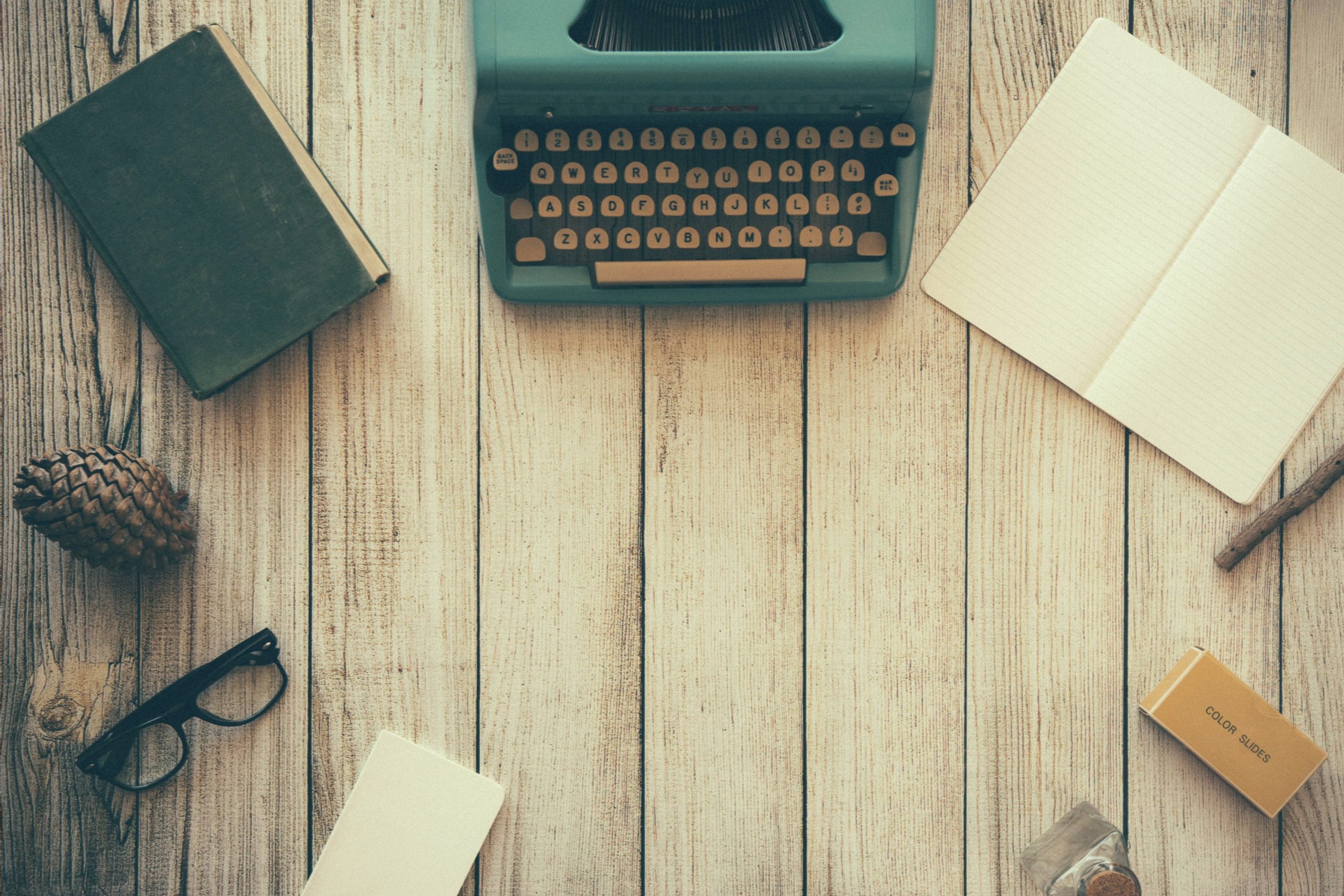 Dear Brothers
Assalamu Alaikum wa Rahmatullahi wa Barakatuhu
The Promised Messiah [as] has stated:
"The purpose of God Almighty in setting up this Jama'at is that the true understanding of God, which has disappeared from the world, and true righteousness and purity, which are not to be found in this age, might be re-established. Arrogance is rife throughout the world. The divines are caught in the pride and vanity of their learning. You find that the condition of the mendicants belies their objectives. They are wholly unconcerned with self-improvement, and all the disciplines which they have devised are error and innovation. They are only words and form and have no spiritual reality. Their exercises and devotion have a different form altogether like meaningless repetitions which cannot be traced back to the Holy Prophet [sa]. I find that they pay no attention to inner purification, nor can their artificial disciplines purify their hearts, nor can they acquire the light of true understanding through them. This age has become empty of true righteousness and purity. The way of the Holy Prophet [sa], which is the means of purification, has been discarded. Now God Almighty desires that the time of Prophethood should be revived in this age and the same righteousness and purity should be re-established. Thus, the purpose of God Almighty in setting up this Jama'at is that through it the lost understanding might be re-established in the world."
(Taqrirein, pp. 21-22)
Ameen
Wassalam
Hamid Chaudhry
The Editor