Hazrat Khalifatul-Masih V (aba) addresses Khuddam at Qaideen Forum 2019
Five Examples Of How Khilafat Has Helped The Muslim Ummah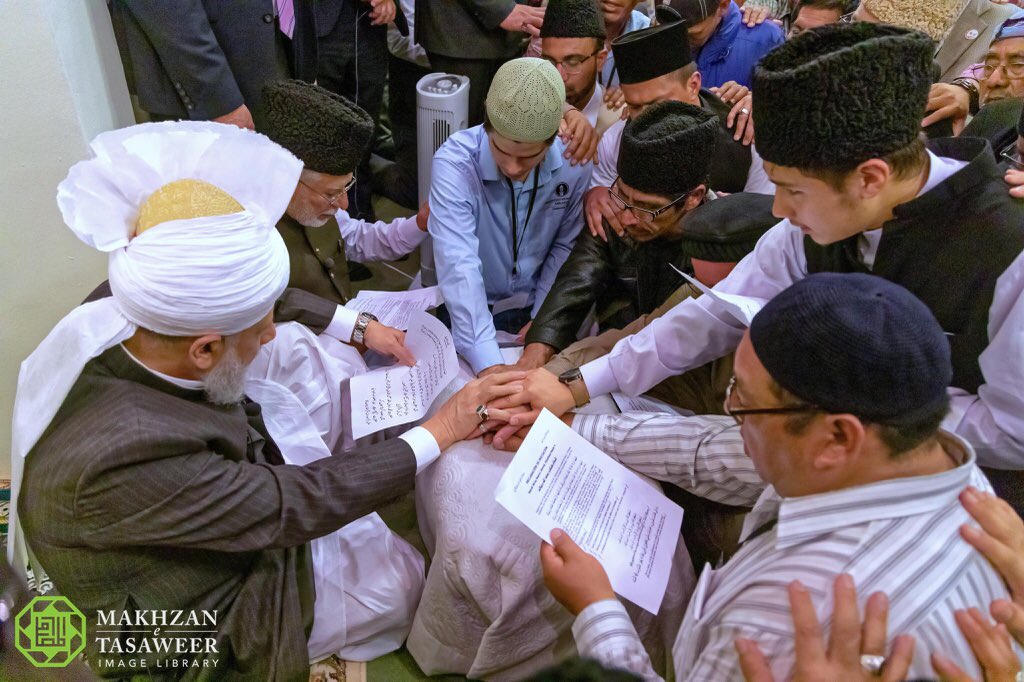 The Ahmadiyya Muslim community is fortunate that it is guided by Khilafat. However, the blessings of Khilafat are not only for Ahmadi Muslims but those who are not part of the Ahmadiyya Muslim Community benefit from Khilafat as well. Here are five examples of how the Caliphs of the Ahmadiyya Muslim Community benefit the entire Ummah.
Hazrat Hakeem Maulana Nooruddin — Khalifatul-Masih Ira
Hazrat Hakeem Maulana Nooruddinra (the successor of the Promised Messiahas)  was a great man of learning. Soon after he became the Khalifatul-Masih, he setup various humanitarian institutions. Furthermore, he played a vital role in strengthening the institution of Khilafat after 1400 years. This was a very delicate time as Muslims had been blessed with Khilafat on the precepts of prophethood after fourteen centuries, therefore, the colossal task of safeguarding Khilafat was something that the entire Muslim Ummah should be grateful for.
Hazrat Mirza Bashiruddin Mahmood Ahmad — Khalifatul-Masih IIra
In 1931, the All-India-Kashmir Committee was set up for the establishment of the civil rights of the Muslims of Kashmir and to alleviate their oppression. Hazrat Mirza Bashiruddin Mahmood Ahmadra  was elected as its first president. He sought to gather Muslim leaders with different opinions on one platform for the cause of the Muslims of Kashmir. He is known to have achieved great success in doing so. The committee turned the attention of the Muslims of Kashmir towards acquiring education and Hazrat Khalifatul-Masih IIra himself gave practical help towards this cause. The committee led by him also encouraged trade, commerce and involvement in politics among the Muslims of Kashmir.
The committee, however, faced strong opposition from the Indian National Congress and the opponents of the Ahmadiyya Muslim Community. Such opponents alleged that the committee was formed by the Ahmadiyya Muslim Community in order to spread its teachings and they strongly opposed the leadership of the Ahmadiyya Caliph. However, Hazrat Mirza Bashiruddin Mahmood Ahmadra did not stop his humanitarian efforts and advised the opponents:
"They should stop this hearsay for the sake of the oppressed brothers of Kashmir. Let them come; I am ready to leave presidency but they must promise that they will follow the decision of the majority of Muslims… I assure them that even after stepping down from the presidency, me and my Community shall help them (the people of Kashmir) more than their associates. The presidency is not a thing of respect for me. Respect is gained from service. The leader of a nation is one who serves it…"
The manner in which Hazrat Khalifatul-Masih IIra championed the rights of Muslims, especially those of Kashmir, is something which has been unmatched since. Indeed, the time he spent as president of the committee was a source of great help to Muslims as a whole just like his entire Khilafat.
Hazrat Mirza Nasir Ahmad — Khalifatul-Masih IIIrh
In 1970, Hazrat Khalifatul-Masih IIIrh embarked on a nine-week tour of various African countries. During his visit, he attended numerous receptions held in his honour and inspected the educational, social as well as spiritual services rendered by the Ahmadiyya Muslim Community of various African countries. He established the Nusrat Jahan scheme and appealed for financial contributions from the community. Under this scheme, Ahmadi doctors and teachers are serving in various parts of Africa by running numerous medical clinics and secondary schools. Indeed, this scheme is an example of how Hazrat Khalifatul-Masih IIIrh benefitted not just Muslims but people from all walks of life and all religions. It is under this scheme that many schools, hospitals and services are functioning in the poorest parts of the world. Such an initiative was conceived and launched by the third Caliph of the Ahmadiyya Muslim Community.
Hazrat Mirza Tahir Ahmad — Khalifatul-Masih IVrh
Hazrat Mirza Tahir Ahmadrh was a great scholar and visionary who quickened the propagation of Islam in many ways, especially with the establishment of Muslim Television Ahmadiyya (MTA) in 1994. With this came a new age of rapid communication and meant that the true teachings of Islam could be spread throughout the world. It was through MTA that the Caliph could be heard and seen globally. MTA has grown drastically since its inception and today serves as the premier platform on which the Caliph educates and spiritually nurtures the world, indeed people from all religions benefit from this.
Hazrat Mirza Masroor Ahmad — Khalifatul-Masih Vaba
As the current leader of the Ahmadiyya Muslim Community, His Holinessaba has proactively championed the cause of Islam and is a constant source of guidance for all Muslims. In a time where Islam's teachings are misinterpreted and portrayed in the wrong manner, Hazrat Mirza Masroor Ahmad, Khalifatul-Masih Vaba, continuously preaches the true teachings of Islam, thus defending Islam and allowing Muslims to be presented in a positive manner. He has visited almost every part of the world and spoken in various parliaments to explain and educate the world as to the true message of the Holy Prophet Muhammadsa. This is why many Muslims turn towards him at times of crisis for guidance.
The Caliphs of the Ahmadiyya Muslim Community have not just been a source of guidance for those who have entered the fold of the Community, but the entire Muslim Ummah has benefitted from them since the inception of the Ahmadiyya Muslim Caliphate in 1908.
Letters to Heads of State
Hazrat Khalifatul-Masih V (aba) wrote letters to world leaders – what guidance did Huzoor (aba) offer?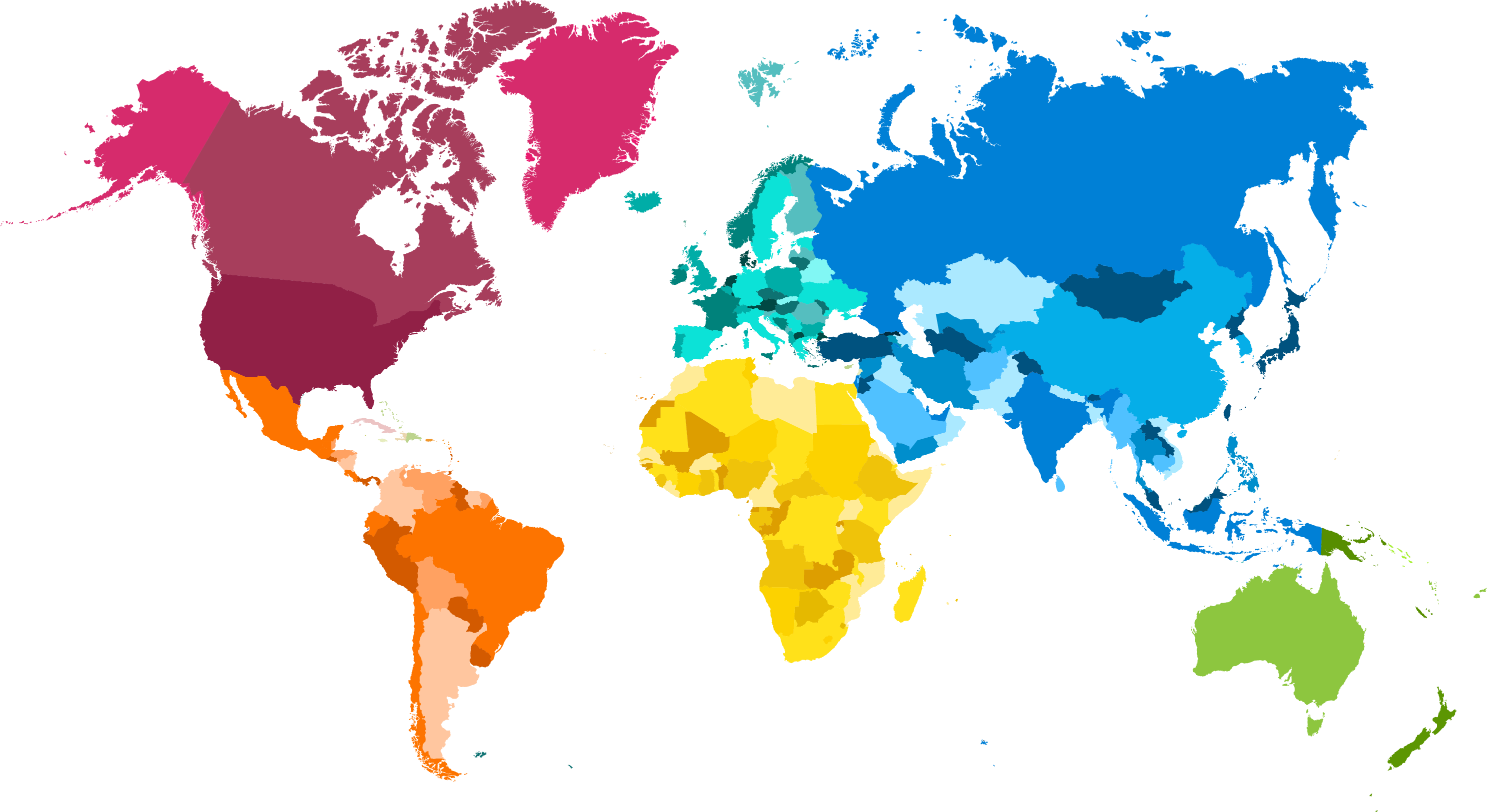 A total of 17 letters were sent by Hazrat Khalifatul-Masih Vaba of which 14 were to national leaders of Australia, Canada, China, France, Germany, Ghana, India, Israel, Japan, Nigeria, Russia, Sierra Leone, the United Kingdom and the United States of America.
In addition to those 14 letters, His Holinessaba also sent letters to Pope Francis and the Secretary General of the United Nations.
His Holinessaba sent the same message to France, China, Germany, India, Israel, Japan, Russia, UK, USA and Canada. Therefore, these extracts below join to formulate a single message.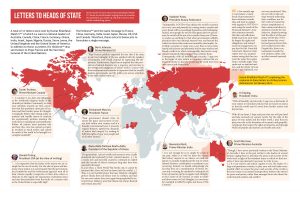 Chaudhary Hameedullah Sahib – A noble example for all Khuddam to follow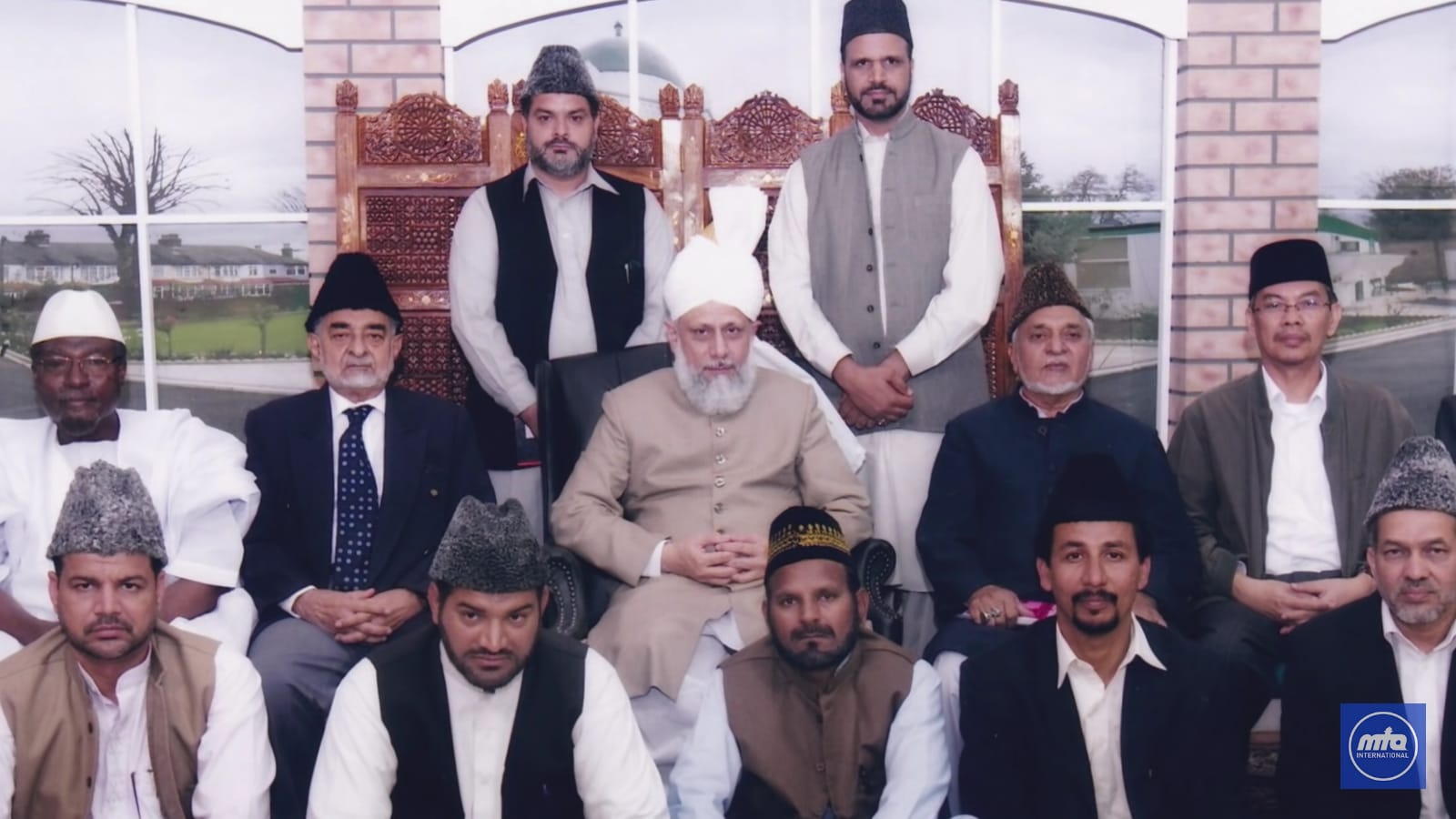 In today's Friday Sermon, Hazrat Khalifatul-Masih Vaba narrated some incidents from the life of a servant of the Jama'at, Chaudhary Hameedullah Sahib, who recently passed away, at the age of 87. Huzooraba said that he was currently serving as the Wakile Ala [Chief Director] in Tehrik-e-Jadid, Sadr Majlis Tehrik-e-Jadid Anjuman Ahmadiyya, and had also been serving in the capacity of Afsar Jalsa Salana for a very long time.
The father of Chaudhary Hameedullah Sahib, Babu Muhammad Bakhsh Sahib, accepted Ahmadiyyat five years prior to Chaudhary Sahib's birth in 1934, upon seeing the Holy Prophetsa directing him towards accepting Ahmadiyyat in a dream. In this dream his father saw that the Holy Prophet Muhammadsa had given him a chair with arm rests. This was an indication that one day Babu Muhammad Bakhsh Sahib's son, Chaudhary Hameedullah Sahib would be trusted with a high office in the Community of the Promised Messiahas.
When Hazrat Khalifatul-Masih IIra made an appeal for Ahmadis to devote their lives in the service of Islam in 1946, Chaudhary Sahib's mother, Aisha Bibi Sahiba, took him to Huzoorra and presented him as a life devotee. Upon this, Huzoorra gave some instructions regarding his further education.
Upon the direction of Huzoorra he completed his BSc and achieved 2nd position in the whole province. Then upon completing his MA in Maths, he was appointed a teacher and later the Mathematics department head at the Talimul-Islam College in Rabwah. He continued to serve as a teacher until 1974, when, upon the instructions of Hazrat Khalifatul-Masih IIIrh, he resigned. Huzoorrh then appointed him the Nazir Ziafat [Director for Hospitality].
In 1982, Hazrat Khalifatul-Masih IVrh appointed him as the Wakile Ala in Tehrik-e-Jadid and later in 1989, when the Community celebrated its Jubilee, he was appointed the Sadr Majlis Tehrik-e-Jadid. He continued to serve in these capacities until his demise. He also served as the Amir Muqami for some time during the era of Hazrat Khalifatul-Masih IIIrh.
He had the honour of serving in various roles in Majlis Khuddamul Ahmadiyya. In 1969, when Chaudhary Hameedulah Sahib was appointed Sadr Majlis Khuddamul Ahmadiyya (back then there was one Sadr for Khuddamul Ahmadiyya across the world), Hazrat Khalifatul-Masih IIIrh delivered an address in which he praised him. In this address Huzoorrh outlined the importance of serving with true spirit, whether one is from the direct progeny, or the spiritual progeny of the Promised Messiahas. Huzoorrh stated:
"I am greatly pleased, that after a long time, a sincere and selfless youngster has become the Sadr who does not have any blood relation to the Promised Messiahas, but is capable of discharging this responsibility with the help of God Almighty… Thus, you should pray for this youngster who has become the new Sadr and also pray for the youngster [Hazrat Sahibzada Mirza Tahir Ahmadrh] who has discharged his office [and is moving on]. May Allah the Almighty accept their efforts and grant the incumbent [Chaudhary Hameedullah Sahib] the ability to excel previous Presidents with the help of God. We cannot remain on one place, every one of our people—upon whom this responsibility is placed—should endeavour to excel those before him.
As I was saying that the individual who has taken charge of Majlis Khuddamul Ahmadiyya [Chaudhary Hameedullah Sahib] is not related to the family of the Promised Messiahas by any blood-relation. However, every individual is—through their resolve, efforts, prayer and humility—capable of becoming the spiritual progeny of Allah the Almighty, and should try to become His true spiritual son."[1]
Huzooraba narrated a similar account when Hazrat Khalifatul-Masih IIIrh addressed Majlis Khuddamul Ahmadiyya a year later at the National Ijtema of 1970 and said that he appointed a sincere youngster as the President of Majlis Khuddamul Ahmadiyya Markazia, who even though was not from the direct progeny of Promised Messiahas, yet had a very strong spiritual relationship with him. Allah the Almighty enabled him to serve and blessed his efforts and accepted our prayers.
Hazrat Khalifatul-Masih Vaba said that these words which Hazrat Khalifatul-Masih IIIrh used to guide Chaudhary Sahib should always remain before us as we serve the Jama'at in whatever role assigned to us and, while doing so, we should pray for the elevated station of Chaudhary Hameedullah Sahib as it was because of him that we were able to hear these golden instructions.
It was during Chaudhary Hameedullah Sahib's tenure as Sadr Majlis Khuddamul Ahmadiyya that the series of addresses called Mashale-Rah were compiled and published. These are the addresses that Khulafah have delivered to Khuddamul Ahmadiyya. Indeed this alone is a means of an ongoing Sadqah for him. Alongside this, the Majlis made remarkable progress.
The entire Friday Sermon was based on narrations of Chaudhary Hameedullah Sahib's service, dedication, and piety. There were countless instances of his humility that accompanied his administrative prowess. Chaudhary Hameedullah Sahib served as the Wakile Ala for Tehrik-e-Jadid for 38 years and he served in this capacity until his demise.
[1] Mashale-Rah, Volume 2, page 210.