It should have been Justice, not Proxies: The Chaos Caused by The Arab Spring
Published on March 8, 2021 at 10:00 am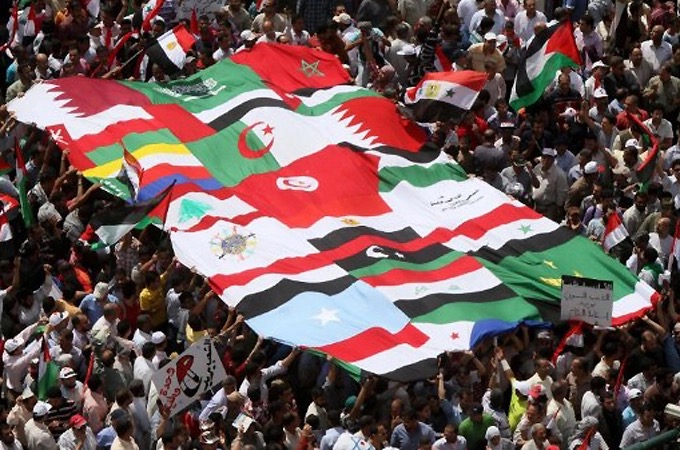 When looking at the Arab Spring, demonstrators protested on multiple issues: poverty, oppressive leaders, corruption and lack of freedoms, to name just a few. Across the Middle East leaders were being toppled in Tunisia, Yemen, Libya and Egypt. Demonstrators believed this to be an opportunity for the democratic deficit in the Middle East to end and for a process of universal inclusion to begin.
Looking back, over a decade on from the Arab Spring it seems that a democratic wave has failed to hit the region. The region, on a number of levels, remains worse off and rife with injustice. Over 15 million people have been displaced, over half a million have died and many states are no longer recognisable. Many of the uprisings were led by the youth who felt there was a lack of economic opportunities, but these prospects have not improved and in some cases worsened. In Tunisia, which has been viewed as a "success" by some, youth unemployment has increased from 30% in 2010 to 35% in 2018, and in Egypt the situation is worse with it rising from 24% in 2010 to 33% in 2018.
Despite regime changes the injustices of rulers remain, with a continuation of authoritarian regimes. In many cases, the revolts faltered leading to conflict and power vacuums, resulting in the return of the deep state. Libya has become a state of dire instability, with various tribal factions vying for control. In Egypt short-lived hopes of democracy faded away following the military coup led by Abdel Sisi, with the support of the Western powers, against the democratically elected Mohamed Morsi. Also under Sisi, by the end of 2019, Egypt had 26 imprisoned journalists which has further created a hostile environment for critics. A similar picture can be seen across the region with a general decline in press freedoms, personal freedoms, and corruption persisting and worsening. The reason for this is very clear: there was no justice in the wake of the Arab Spring. There was no justice before and there was especially no justice after. It's not by establishing mere democracies that we can usher in an era of peace; rather, it's by setting up a just government. If western powers—who undoubtedly played a huge role in the Arab Spring—focused more on justice as opposed to setting up "democratic" proxies, there would be much more peace in the world.
Others too, such as political commentators, have viewed foreign powers as a destabilising force in the Middle East, creating further conflict in the region. The Middle East has been used as a "battleground" for the superpowers to fight their proxy wars. In Syria, a civil has been raging since 2011, where President Assad's regime is primarily backed by Russia and on the other side the rebellion militias are supported by America. The Syrian conflict has destabilised the whole region further. In Yemen, the UK, France and USA are providing logistical and diplomatic support to the Saudi led coalition, which is responsible for the deaths of thousands of Yemenis. The instability and destruction caused by conflicts does not even allow for the most basic human rights let alone democratic rights.
Being primarily Muslim countries, if Middle Eastern nations, citizens and leaders follow the true Islamic teachings, the dire state of the region can be improved. Islam sets out clear injunctions for both citizens of a nation and the leaders. The Holy Prophet Muhammadsa established clear practice on how citizens should respond to rulers who are not fulfilling their rights. It is narrated that a companion asked the Holy Prophetsa:
"O messenger of Allah, if such leaders rule over us who ask of us to fulfil their rights but do not give us our rights, what do you instruct us to do in such circumstances?"
The Holy Prophetsa refrained from answering. The companion repeated his question, and the Prophetsa refrained from answering once again. So when a second or third time the question was asked, Ash'ath bin Qaisra dragged the questioner back, (in other words he tried to silence him) saying that, 'The Holy Prophetsa did not like the question so fall back, do not ask it.' It is then that the Holy Prophetsa said, 'In such circumstances listen to your rulers and obey them. Whatever responsibility has been placed upon them they will be held to account for and you will be held to account for the responsibilities upon you.'"
This doesn't mean that citizens do not have the right to protest, rather they should not incite rebellion and seek to reprimand their leaders through lawful means.
The Holy Qur'an makes the conditions for governance clear in the following verses:
اِنَّ اللّٰہَ یَاۡمُرُکُمۡ اَنۡ تُؤَدُّوا الۡاَمٰنٰتِ اِلٰۤی اَہۡلِہَا ۙ وَ اِذَا حَکَمۡتُمۡ بَیۡنَ النَّاسِ اَنۡ تَحۡکُمُوۡا بِالۡعَدۡلِ ؕ اِنَّ اللّٰہَ نِعِمَّا یَعِظُکُمۡ بِہٖ ؕ اِنَّ اللّٰہَ کَانَ سَمِیۡعًۢا بَصِیۡرًا ۝
"Verily, Allah commands you to make over the trusts to those entitled to them, and that, when you judge between men, you judge with justice. And surely excellent is that with which Allah admonishes you! Allah is All-Hearing, All-Seeing." [4:59]
The main principal of governance that is prescribed by the Holy Qur'an as mentioned in the verse above is justice. Islam does not limit nations to one form of governance but is open to democracy, monarchies, tribalism and other forms of governance as long as the requirement of justice is met.
The Arab Spring has unleashed over a decade of chaos. Instead of improving the conditions for citizens, we have seen in many cases the revolts have led to a worsening of their circumstances. If Arab nations wish to see an improvement in their state of affairs it is incumbent on the current leaders to rule with absolute justice and follow the true teachings of Islam.
Spirituality in the New Space Age
Where Missions Meet Missionaries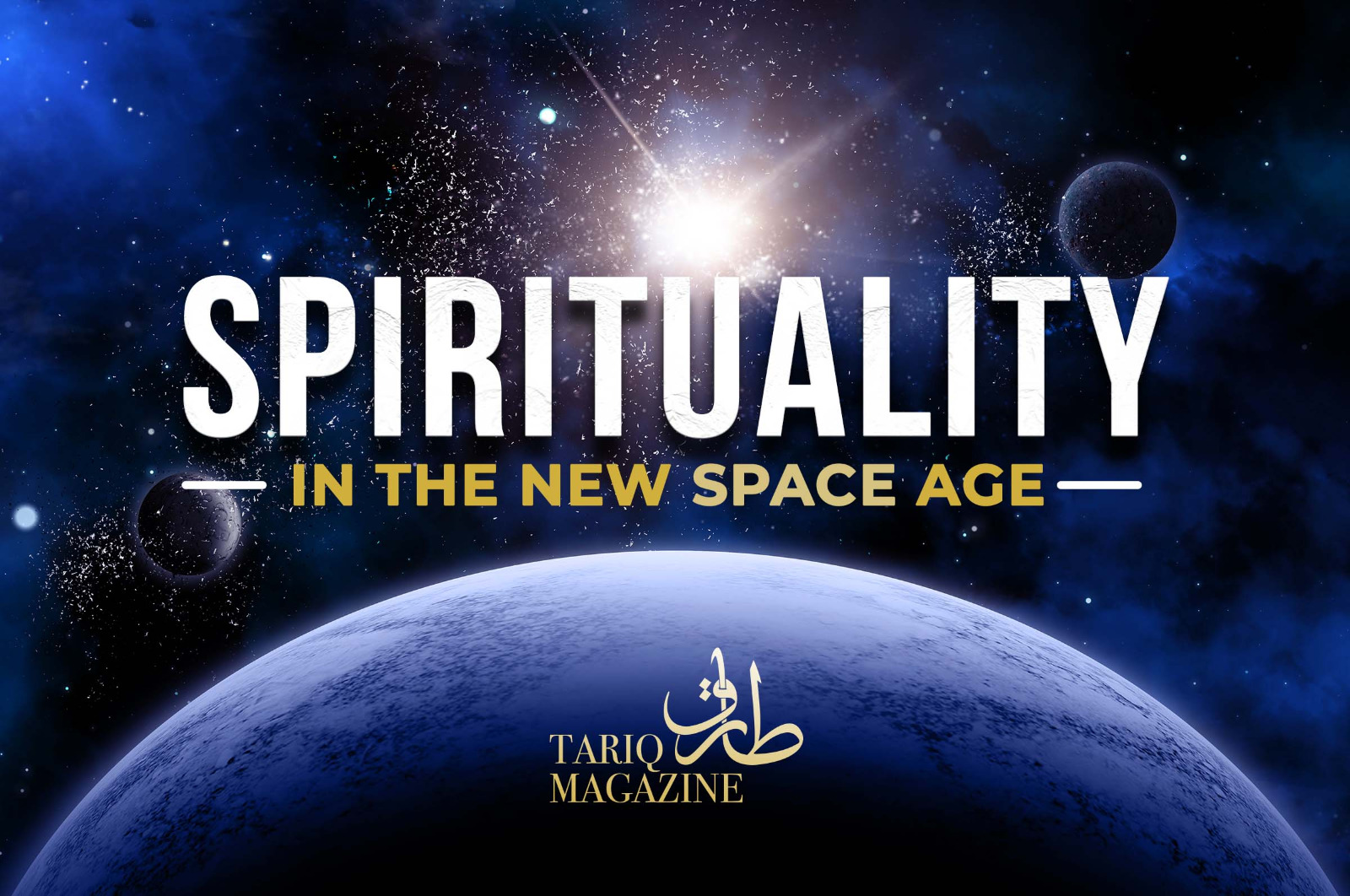 Every night, the universe reveals itself in all its galactic glow. The light of astral bodies—suns, stars and moons—streak and stipple the night sky, expanding the margins of our world as the vast cosmos comes into view. We peer into the dark of the unknown, tracing light that warps and wefts from afar, launching telescopes, rovers and probes at the sky to better understand our place in the wider universe. The latest in our mission for greater understanding was the launch of the James Webb Space telescope. But as we beam signals of our curiosity to the farther corners of the galaxy, will we be ready for what we might find?
The successful launch of NASA's $10 billion space telescope will see an ambitious 10-year mission to seek out planetary systems hospitable to life. Propelled nearly a million miles away from Earth, the telescope will analyse infrared light, observing some of the earliest galaxy formations in the universe. The hope to find evidence for extraterrestrial life, however, raises questions on how religions may react to the discoveries found in space — questions that the Centre for Theological Inquiry hopes to answer with the help of 24 theologians.
For example, did Jesus atone for the sins of different life forms across the universe? What if other life forms were found, would our relationship with God change? Ultimately, how might religion make sense of what is out there as we take our giant leaps for mankind across the galaxy?
At first glance, it may seem that religions would struggle with such questions, and that any reverence held for theology would become obsolete in this new space age. Islam however doesn't need to grapple with these concepts — the Quran explicitly mentions alien life and its wider spiritual significance within its opening chapter no less.
"All praise belongs to Allah, Lord of all the worlds." – Chapter 1, verse 2
The introduction of God as 'Rabb Ul Alameen' (Lord of all the worlds) establishes our relationship with Him. God is not for one people, but for all creation in every plane of existence. That He is 'Lord of all the worlds' also speaks to the universality of His Rule and Reach — something that is referred to later on more specifically.
At another place, the Quran strikingly refers to other life forms:
"And among His Signs is the creation of the heavens and the earth, and of whatever living creatures (daabbah) He has spread forth in both. And He has the power to gather them together whenever He pleases." – Chapter 42, verse 30
The Arabic word used for living creatures — daabah — has specific connotations to animals that are land-dwelling and move along the surface of the earth, thus indicating the existence of life beyond our planet. This verse continues on to claim that "He has the power to gather them together whenever He pleases". The Arabic term for 'gather' جمع (jama') can mean, among other things, gathering together physically or drawn closer in proximity, suggesting that we will make some form of contact with extraterrestrial life.
In another verse, the Quran mentions that there are other planets that are hospitable to life:
"Allah is He Who created seven heavens, and of the earth the like thereof…" – Chapter 65, verse 13
Here the Quran claims that just as there are 'seven heavens', there are also 'seven earths'. The number seven is significant in Arabic because it symbolises repeating patterns, or multitudes of a thing. Taken together, the Quran explains that there are almost innumerable Earth-like planets that harbour life just like ours.
But this verse continues on to a more extraordinary claim:
"…The divine command comes down in their midst, that you may know that Allah has power over all things, and that Allah encompasses all things in His knowledge."
The term 'divine command' can be taken to mean revelation. Thus, according to the Quran, there is life out in the cosmos that are aware of God's existence through revelation that is sent down to them. This brings us back to the initial introduction of God in Islam as 'Lord of all the worlds' – all the worlds that have life and are made aware of their Creator.
Ultimately, Islamic theology is replete with references to the vastness of the cosmos and the various forms of life it holds. It speaks in unequivocal, unambiguous and unadaptable terms. Man is not the only creation of God. That God is also Al-Khalaq (the Creator), who ceaselessly creates and perfects His creation, also points to other forms of life existing beyond our own planet. Rather than ending spirituality, our cosmic discoveries can validate its true origins. So as we begin to extend our reach across the stars, we may find that in the dark expanse of the universe, our spirituality shine in a new light.
Qaid: A Leader, Brother, Khadim.
Qaideen Forum 2021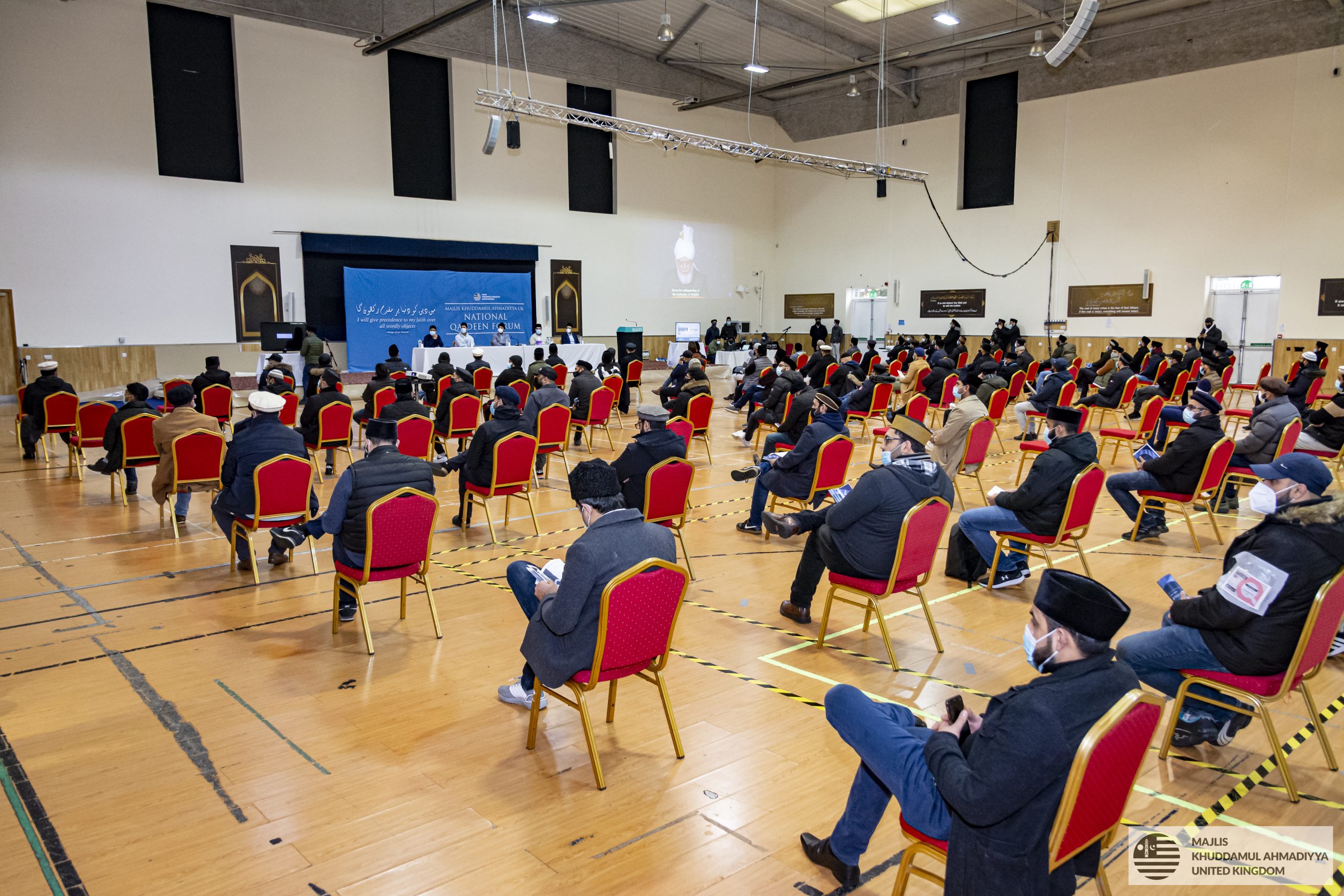 The word Qaid means leader. Throughout Islamic history the term has been used for leaders within Islamic communities, in fact, it has even entered Latin in the form of Alcayde.
But cutting across the fabric of time and the worldly connotations of the past, today it refers to a Muslim youth leader who guides and leads others in the spiritual sense. It is upon discussion of this that local Qaideen from across the UK have met in Baitul Futuh and Darul-Aman at the Qaideen Forum of Majlis Khuddamul Ahmadiyya UK.
The point of this gathering is to discuss and contemplate how to further the spirituality of thousands of Khuddam across the country. Sitting at the back and observing this event one would find something that is perhaps not mirrored in other. Most of the Qaideen are young, they're eager to discuss how to further the Talim and Tarbiyyat of their fellow Khuddam.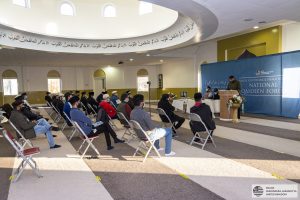 The event starts off, in the opening session, with a video being played of Hazrat Khalifatul-Masih Vaba addressing a Khuddam gathering. Huzooraba explains that the role of Khuddamul Ahmadiyya is to protect Khilafat. This goes above and beyond Amoomi duties or any physical protection: true protection is to act upon the words of the Khalifah, to spread them and to get people to follow them. Merely promising that we shall fight left and right is not the actual Jihad, the true Jihad is the acting upon Huzoor's instructions. Khuddam should look towards the Khalifah's words, it is the specific task of Khuddam to imbue the youngsters with this spirit.
This year's Qaideen Forum (12 December for the southern Regions at Baitul Futuh and 18th December for northern regions at Darul-Aman) is split into 2 main workshops: a discussion on the Lahe-Amal (Conduct Manual) and a interactive session on true leadership.
The interactive workshop is very enjoyable, videos of Huzoor addressing various issues that Khuddam face are continuously played. For example in one video Huzoor advises that if something is not working, Khuddam office bearers should change strategy and that Khuddamul Ahmadiyya should work according to the temperaments of people.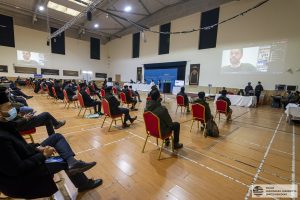 The discussion in the second workshop which runs simultaneously is equally important and beneficial. The Lahe-Amal (conduct manual) is discussed and the nature of Khuddamul Ahmadiyya along with its setup is explained. This workshop is delivered by 3 Naib Sadrs (Usman Ahmad Sahib, Tariq Hayat Sahib and Dr Anas Rana Sahib) all of whom have extensive experience in Khuddamul Ahmadiyya. Perhaps the most important part of the presentation, and one that captures everyone's attention immediately is how Khuddamul Ahmadiyya began: the actual incident that led to it being established—how Hazrat Khalifatul-Masih IIra asked a group of Khuddam who were not scholars to form a board which was named Khuddamul Ahmadiyya a few days later.
Khuddam are given the opportunity to mix and socialise (with social distancing in place!) so they can learn from each other and a lot of interesting conversations take place.
At the end a collective concluding session takes place with many questions being asked by Qaideen. For the benefit of everyone some of these questions and the answers given are presented below:
1. I am a local Qaid, who can get Khuddam emails?
Answer: anyone who holds an office in Khuddamul Ahmadiyya should be conducting Khuddam activities on an official email address. For further information on this you can contact [email protected]
2. What if a Khadim says he cannot give time, do I block him out?
Answer: That would be damaging in the long run. Even if a Khadim can only give 1 hour a month, then that should be utilised and eventually when a relationship develops and the Khadim draws closer to you as a local qaid he may begin to dedicate more time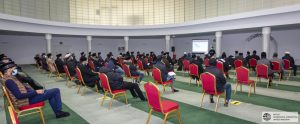 3. How can we engage with students?
Answer: There are a lot of AMSA engagements that take place over the year. Every university does have an AMSA body and they should plan their annual calendar of events accordingly. Sometimes getting students to do presentations about their own studies can help with engagement.
4. I'm concerned about the physical wellbeing of Khuddam, are there any individual resources that can used during lockdown?
Answer: the Sehat-e-Jismani department has been planning and holding events such as the Khuddam Football League. But as a local qaid if there are Khuddam who cannot participate in such group activities then you should look to arrange some other form of exercise plan which can benefit your Khuddam, this can be done in by working with the national Sehat-e-Jismani team.
5. Are events taking place, I have planned my local Ijtema but am uncertain about restrictions?
Answer: Every region has a Disaster Management Committee. Before planning any event or gathering you should present your plan to them, and they will be able to advise as to whether the event should take place based on whatever the current guidelines of Covid restrictions are. This should not dissuade you from planning events, you just need to ensure that the Regional Qaid is aware and that proper planning has gone into the Covid side of the event.
Honouring our Pledge: What, Where, When and Why?
The theme for the Khuddam year beginning now is "Honouring our Pledge". It's time to start evaluating whether we're fulfilling the promise we've been making.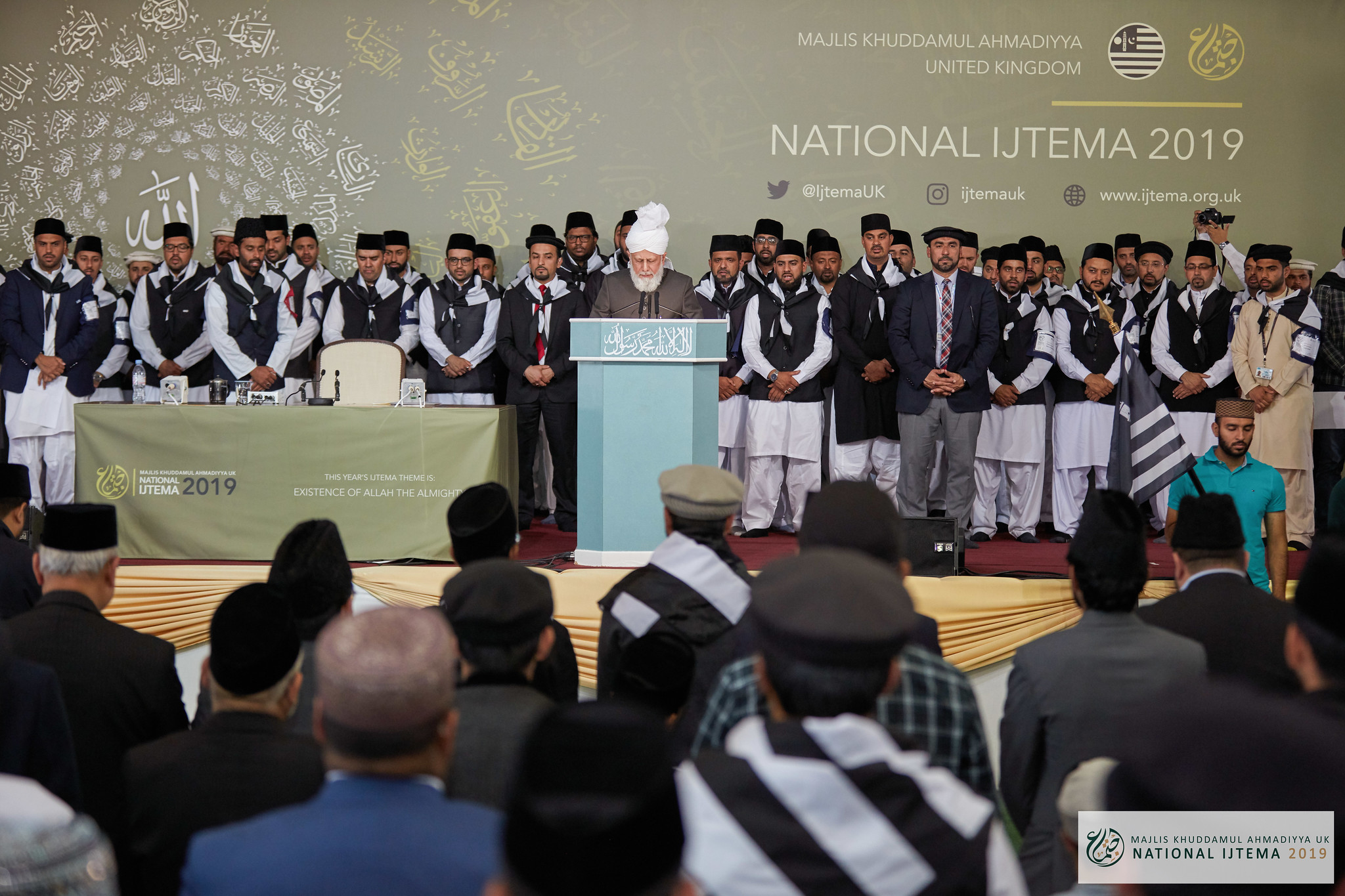 Majlis Khuddamul Ahmadiyya UK is happy to announce the new theme approved by Hazrat Khalifatul-Masih Vaba as Honouring our Pledge. Here's a quick read to get you thinking about the theme and what the focus will be for this Khuddam year.
Of course, we all know that Islam lays particular emphasis upon fulfilling one's promises; whether they relate to everyday matters, one's family, work or religion. But in this case the theme refers to our Khuddamul Ahmadiyya pledge: the one where we stand-up, place our right hand above our left, and recite in unison at the beginning of Khuddam gatherings. This year's theme is not about a pledge, rather the pledge. (Download it here!)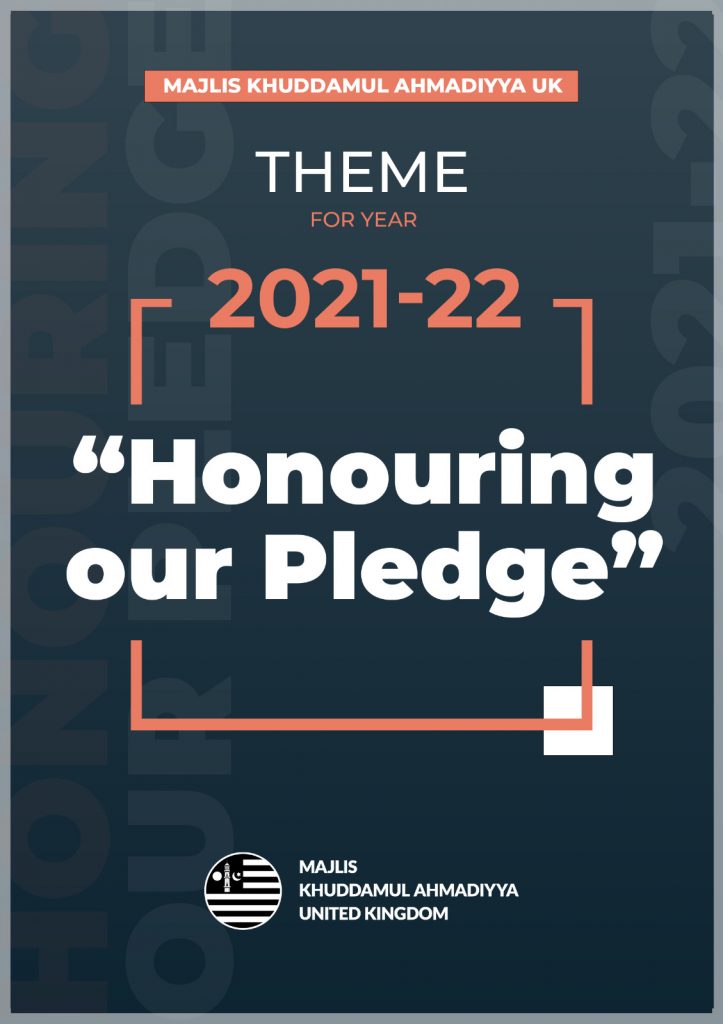 The Khuddam pledge goes back to the inception of Khuddamul Ahmadiyya itself. All auxiliaries within the Jama'at have their pledges according to their aims and objectives. As part of the Khuddam pledge Tashahhud is recited and then the pledge reads:
"I bear witness that there is none worthy of worship except Allah and I bear witness that Muhammadsa is the servant and messenger of Allah. I solemnly pledge that I shall always be ready to sacrifice my life, wealth, time and honour for the sake of my faith, country and nation. Likewise, I shall be ready to offer any sacrifice for guarding the institution of Khilafat-e-Ahmadiyya. Moreover, I shall deem it essential to abide by any 'maroof' decision made by Khalifatul-Masih. Inshallah".
This is what we pledge (and have been pledging since we were Atfal, though the Atfal pledge speaks about honesty and not using foul language instead).
The Khuddam pledge can be traced back to 1938 where only the first part relating to sacrificing wealth, time and honour can be found. It was later that amendments were made by Hazrat Khalifatul-Masih IIra adding to the pledge.
The Khuddam pledge talks about sacrificing four things we hold dear:
Life
Wealth
Time
Honour
Though a true Khadim is always ready to sacrifice his life—as we saw in the recent example of Syed Taalay Ahmad Sahib Shaheed—in this day and age what we are asked of most frequently is to sacrifice our wealth and time. Wealth is sacrificed in the form of chandas and charity whereas time is sacrificed by committing a certain portion of it in pursuit of the Majlis' activities. If we reflect upon the history of Islam, this is indeed a very small sacrifice that we are being asked to make. Today's jihad is that of self-reformation and we are not burdened as Muslims were burdened in times of the past. Therefore, this makes it even more important to ensure we are living up to the little we are being asked to commit.
Undoubtedly, this new year will bring a revived focus around the pledge and what it means. But on an individual level we should begin contemplating and evaluating the extent to which we fulfil our pledge.