Globalisation, A vice or a virtue?
Globalisation, as a term, has always remained an ambiguous concept. Academics and Philosophers often confused globalisation with internationalisation, westernisation and liberalisation. However, the modern definition of the term seems to be a blend of the above notions.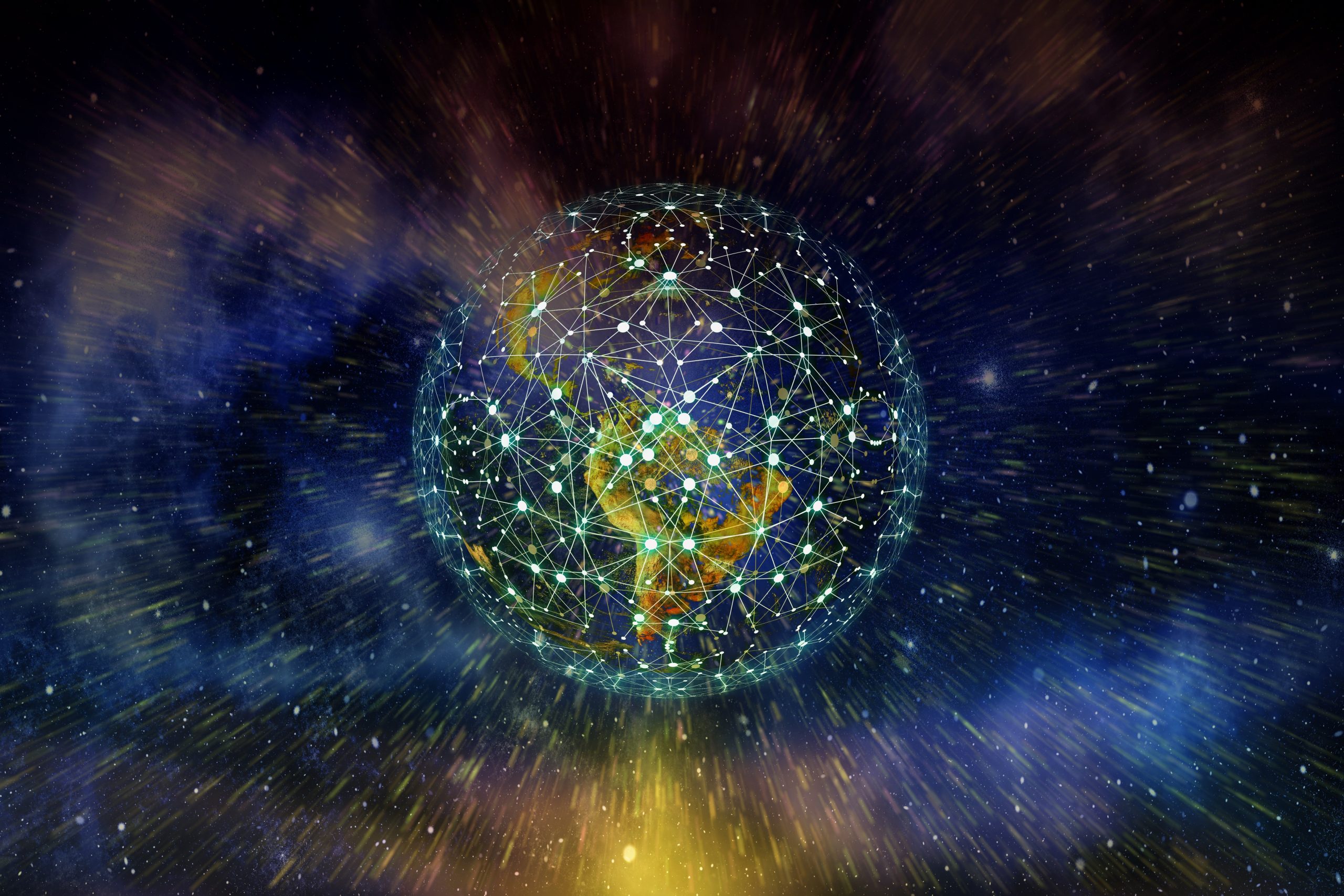 Few contemporary definitions of globalisation explain this in terms of diversity and intensity of the social connections. In general economic theory, "globalisation is defined as increasing trade interdependency and investment integration" (Hirst & Thompson, 2019). Globalisation is expected to provide growth, raise standards of living of every citizen of the society. This is not a novel concept. Trans-world communications and trade existed for centuries throughout the history of mankind. Researchers argue that the ideological basis of globalisation is due to the promotion of capitalist views and lassiez faire (economic system in which market demand, supply and price are free to float without any government regulations). In fact, organisations like IMF, World Bank and WTO actively propagated the capitalist policies (Igwe, 2019). The only differentiating feature in the modern concept of globalisation from the primitive one is the "quantity, frequency, scope and intensity of trans-planteory links" (Scholte, 2008).
It is interesting to note that extensive connectivity beyond national boundaries not only affects the extent of the trade but also the society as a whole which involves culture, new technology, religious beliefs and politics (Pieterse, 2019). In reality, globalisation gave rise to the economic interdependence after 1970s. The global growth indicators in this era revealed that the world GDP was in the range of 2%-4% up till the financial crisis of 2009 (Petri & Banga, 2020). However, strong arguments exist challenging the effectiveness of interdependence equally for the participating nations. The current model of globalisation focuses on the free capital movement and liberating the trade regulations in the sectors and industries in which developed nations like the US have a competitive advantage. Yet, these countries discourage local protectionist measures by the developing nations (Hirst & Thompson, 2019). This model is therefore believed to be inclined more towards "westernisation" rather than "globalisation" (Igwe, 2019). It has created injustice and increased the inequality gap between developed and developing countries. The term interdependence was used in order to achieve the benefit of competitive advantage (in terms of efficiency, cost and quality) each nation has in a particular skill, product, trade or technology. However, it is often used in exploiting the developing markets in the current capitalist climate. (Wallerstein, 1980).
Apart from the economic complexities explained above, globalisation has also created a challenge of international governance. These challenges have been addressed by the world through the formation of international organisation and forums such as WTO and UN, having an internationally recognised constitution. Though these forums can be effective in bringing the world closer but as a matter of fact, these forums have failed in favour of the political and economic interests of the developed nations. Whether it is to do with providing agricultural subsidies of $47 billion to the richer nations producing cotton, to facilitate developing countries with differential arrangements or the issue of climate change, international platforms have collapsed miserably (Walker, 2011). This is due to the lack of the commitment from the world leadership to lead the world in the right direction with justice and fairness.
This injustice by the world leaders and the regulatory organisations has therefore created mistrust in various nations and cultures such as Muslim world. Research related to Islam and globalisation highlights this injustice by differentiating westernisation from globalisation (Miasami, 2003). The Islamic world (Ummah) is conscious about their political and cultural identity and considers the current globalisation model as a threat to this (Nurullah, 2008). The cultural differences were in fact never acknowledged by the current globalisation model.
The world is currently facing probably one of the most severe pandemics in the history which has brought the world nations down to their feet. The situation has reminded the world that the adopted globalisation idea, despite having benefits, requires serious scrutiny as the pandemic exposes the weaknesses and fragility of the international supply chain and inability of world leadership (Farrell & Newman, 2020). The world certainly expects, though not been expressed openly, some kind of holy and divine guidance in the current scenario (Culliford, 2018; Flurry, 2017). It is interesting to note that most of the religious scriptures have prophesied about the arrival of some sort of divinely guided one to be sent by God in the latter days. The Bible and other Jewish scriptures have clearly mentioned the second coming of "Jesus (AS)" and "Elijah (AS)" prophets who will lead them to the ultimate human destiny. The arrival of disasters, epidemics and wars has been foretold in these scriptures as a sign of latter days as well.
"But know this, that in the last days perilous times will come: for men will be lovers of themselves, lovers of money, boasters, proud, blasphemers, disobedient to parents, unthankful, unholy, unloving, unforgiving, slanderers, without self-control, brutal, despisers of good, traitors, headstrong, haughty, lovers of pleasure rather than lovers of God, having a form of godliness but denying its power" (2 Timothy 3:1–5).
"Behold, I will send you Elijah the prophet before the great and awesome day of the Lord comes. And he will turn the hearts of fathers to their children and the hearts of children to their fathers, lest I come and strike the land with a decree of utter destruction." (Malachi 4:5–6)
Similarly, the Holy Prophet Muhammad (sa) has also mentioned the coming of a "Mahdi" in the latter days.
'Narrated Abu Huraira, Allah's Apostle said, "By Him in whose hands my soul is, the son of Mary (Jesus) will shortly descend amongst you people (Muslims) as a just ruler and will break the cross and kill the pig and abolish the jizya (a tax taken from the non-Muslims, who are in the protection, of the Muslim government). Then there will be abundance of money and no-body will accept charitable gifts.'
(Bukhari Volume 3, Book 34, Number 425)
In the current world situation, the only sect in the Muslim community who claims that the foretold "Prophet Messiah and Mahdi" has arrived is the Ahmadiyya Muslim community. This prophet hood has been extended through the institution of Khilafat (Caliphate) which is believed to be the chosen and guided by Allah Himself as mentioned in the Holy Qur'an: 
"Allah had promised to those among you who believe and do good works that He will surely make them Successors in the earth, as He made Successors from among those who were before them; and that He will surely establish for them their religion which He has chosen for them; and that He will surely give them in exchange security and peace after their fear: They will worship Me, and they will not associate anything with Me. Then whoso is ungrateful after that, they will be the rebellious."
The above verse clearly proves that God appoints the caliph Himself and hence, he will be guided by God and will be duty bound to show us humans the right path. Bounded by this duty, the Khalifa of the time, Hazrat Mirza Masroor Ahmed (May God be his helper) has warned the world leaders about the destruction the world has been brought to.
"It is my fear that in view of the direction in which things are moving today, the political and economic dynamics of the countries of the world may lead to a world war. It is not only the poorer countries of the world, but also the richer nations that are being affected by this. Therefore, it is the duty of the superpowers to sit down and find a solution to save humanity from the brink of disaster." (Hazrat Mirza Masroor Ahmed, Khalifatul-Masih V (aba), World Crisis and the Pathway to peace)
Therefore, it is for us to understand now that despite clear warnings, what is the course of action we are taking as the human race? Are we on the track to our ultimate destiny? Is the road of globalisation filled with further discomfort? Globalisation is an absolute reality and is a virtue for mankind. However, it is important to understand that without the divine guidance, it is evident that the current globalisation model will lead the world to a deeper trap of destruction. Unfortunately, what seems to be the ultimate solution to the global world problems has been left abandoned by the world today.
The First Ever Virtual Rally
With the Covid-19 pandemic, social gatherings became increasingly difficult to organise. However, the progress of the community of the Promised Messiah (as) does not halt under the blessed leadership of Khilafat, so under the guidance of our beloved Imam (aba), a virtual rally was held to connect Khuddam from all over the country.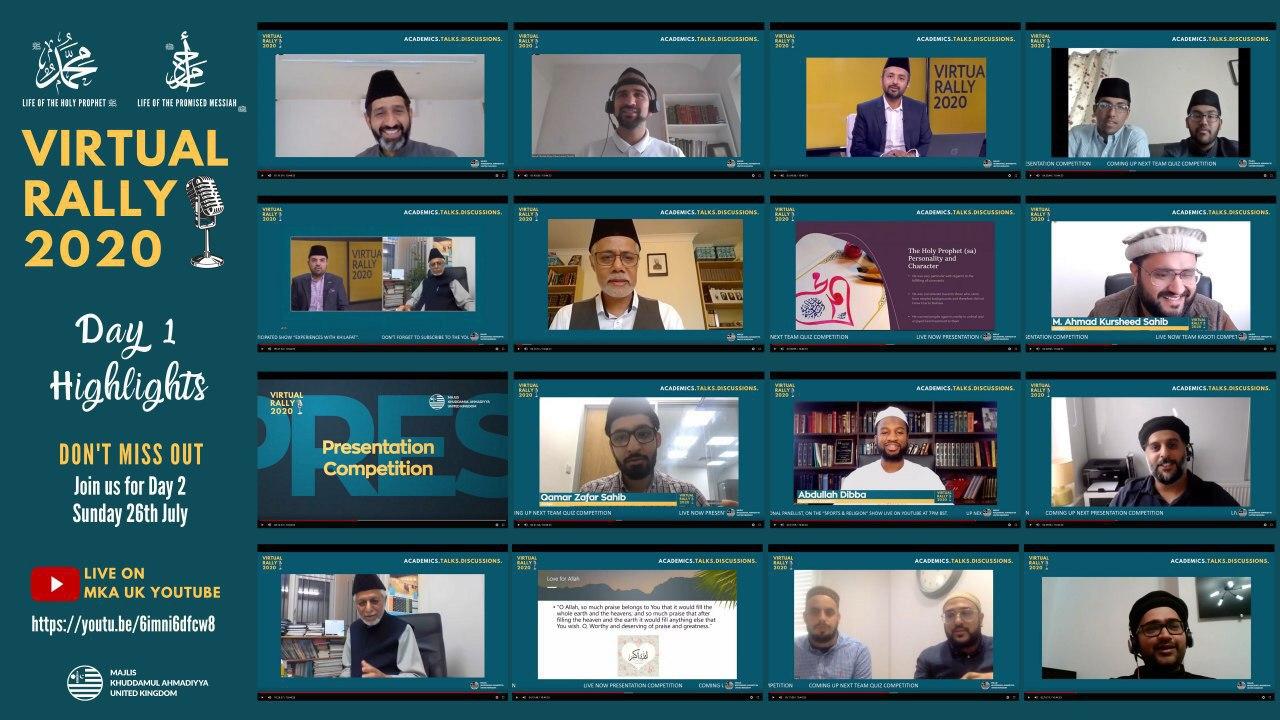 Sunday 9 September 2019; that was the day of the concluding session of the MKA UK National Ijtema 2019. It concluded a traditional busy summer for the Majlis that started with Ramadhan, the build up to Jalsa Salana UK 2019, Eid ul Adhia and wrapping up with a September Ijtema.
After the unfortunate events that led to the postponement of Jalsa Salana Qadian 2019, who would have thought we would have followed this with the summer that we have faced? Local Ijtema'at still took place as usual in early 2020, but only a handful of regions were able to hold their regional Ijtema before the COVID-19 pandemic lockdown swept aside the usual summer programme for MKA. But of course, MKA UK didn't cease its activities , taking inspiration and guidance from beloved Huzoor-e-Anwar (aba), MKA did what it does best; serving the wider community in whichever way it could, whether it was delivering food parcels and medicines to those in need, or assisting councils with delivery of PPE and much more.
However, the summer calendar was still missing  a flagship MKA UK event. The challenge was clear; the Majlis needed to come up with a way to bring everyone together, to allow Khuddam from across the country to connect with each other. Hence, with the guidance of Huzoor-e-Anwar (aba) a National MKA UK Virtual Rally was scheduled for 25-26 July 2020. The theme Huzoor-e-Anwar (aba) gave the Majlis to focus on was 'The Status of the Holy Prophet (sa)' and 'The Life of the Promised Messiah (as)'. For once the weather forecast was not a factor for the event, as the "venue" would be YouTube. So, the MKA UK and MAA UK national teams presented a full weekend of Academic and Tarbiyyat programmes that with the grace of Allah were able to go some way to bringing the Majlis together once again.
The weekend started with a formal opening session with Naib Sadr MKA UK, Tariq Hayat, presenting live from MTA International Studios, at 10:40am, streaming on the MKA and MAA YouTube channel. The start was not without some small technical glitches, but the programme started only 10 minutes later than billed. After Tilawat, Nazm and a brief welcome by Tariq Hayat, Mirza Mahmood Ahmad (Auditor in AMJ International and Vice President Humanity First International) delivered a short talk. He shared a few words on how the blessed souls of Prophets and their successors understand the word of God and convey it to us in words and deeds.
After the opening session, Hafiz Ijaz Ahmad Tahir hosted the first Khuddam academics session. He presided over the judging of the Tilawat finals, interacting with each contestant and understanding how every Khadim prepared his Tilawat in his own unique way. This was interesting for the viewers as it gave them an insight into the manner in which contestants at Ijtema'at prepare their pieces.
This was followed by Salman Qamar hosting and judging the Nazm Finals. The session set the standard expected for participants over the weekend. Following the afternoon break the second Khuddam academics sessions switched to team competitions, starting with a very popular Kasoti competition, followed by the group presentations and team quiz.
The Nau-Mobaeen department (New Ahmadis) hosted their own academic session in parallel with Sammar Malik, Mohtamim New Ahmadis department, chairing the session. The session featured an inspiring speech by Hamza Iliyas, Naib Secretary New Ahmadis (UK Jama'at), and a presentation on the Life of the Holy Prophet (sa) by Humayon Uppal. The academics competitions consisted of Tilawat, Adhan, Prepared and Extempore Speech. Their session concluded with a Q&A with Raza Ahmed, Mujeeb Mirza and Zawar Ahmad Butt – all missionaries of the Ahmadiyya Muslim Community, serving in the UK.
Following the opening session, Atfalul Ahmadiyya hosted an impressive technical feat, hosting 510 Atfal across 10 parallel zoom sessions for the Tilawat Preliminaries. This was followed by Nazm Competition with 250 participants.
After the afternoon academics sessions, Atfalul Ahmadiyya hosted their keynote "Untold Narrations" show at 5.15pm, with Syed Taalay Ahmad (from MTA International News), sharing his experiences with Hazrat Khalifatul-Masih V (aba). The session was followed by the prepared speech preliminaries with 445 Atfal taking part. Further to this, 110 Atfal submitted essays and 150 took part in the calligraphy competition in offline submissions.
Saturday concluded with two special sessions, firstly a discussion on the topic of "Sports & Religion" hosted by Abdur Rauf Lodhi (Mohtamim Tabligh), and an international panel featuring Abdullah Dibba from the US (former captain of Jamia UK football team and missionary), Usman Jamil (former captain of MKA USA Basketball) and our very own Danish Nasir (captain of the AMYA Football team).
The final session of the day was the very much anticipated "Experiences with Khilafat" with Imam Ataul Mujeeb Rashid, followed by a Q&A . This was hosted by Naib Sadr Usman Ahmad in the MTA International studios with Imam Sahib on live video feed. With the grace of Allah, the show capped off a successful first day of the rally.
The second day started off very much like the first, with Naib Sadr Ali Khan, welcoming the audience back, and another inspirational guest speaker, Atta-ul-Momin Zahid (Missionary and Director MTA3 Al Arabiyya), sharing examples of the Holy Prophet (sa) regarding abstaining from vain activities. The Khuddam academics session was hosted by Shahzad Ahmad for the English Prepared and Extempore Speech Competition, and Ayyaz Mehmood Khan for the Urdu Prepared and Extempore Speech Competition. In parallel the Atfal YouTube channel hosted the live finals of the Atfal Academics finals, which featured live voting from the audience.
The afternoon Khuddam session started with the second Khuddam panel discussion session billed on the programme, with "Inspiring Convert Stories", hosted by  Mansoor Clarke and joined by Jonathon Butterworth , Marwan Sarwar Gill  (tuning in from Argentina) and Saul Graham Page. The show turned into one of those sessions you did not want to end.
However, straight after the session the rally returned to the MTA International studios, to join hosts Raza Ahmed sahib and Attiqur Rahman (Mohtamim Tarbiyyat MKA UK), who invited 8 international teams to compete in a very special international exhibition quiz competition. The show turned into a truly unique feature of the rally, bringing teams from Ghana, Australia, Canada, USA, Norway, Sweden, Germany and UK in a variety of team quiz, popular answers and group presentation rounds. The various international teams really enjoyed participating and competing against their fellow Ahmadi brothers from around the world, and the hosts really managed to present the competition in a most interesting manner.
Over on the Atfal YouTube channel, Mubashar Zafri hosted an interesting show called "Charge the Criminal". He was joined by  Sammar Ahmad  and Daanish Khurram to help Atfal solve three scenarios.
Finally, the rally concluded with a special final session hosted by Naib Sadr Adam Walker, inviting Sadr Majlis and Amir Sahib UK for their final message, with Amir Sahib closing the rally with silent prayers at 6.30pm.
This brand-new experience brought with it a lot of challenges, and also some very interesting feedback from participants and our audience.
One Khadim wrote:
"Assalamo Alaikum dear Sadr sahib,
I Hope you and the family are keeping well with the blessings of Allah, I just wanted to congratulate you on the brilliant Virtual Rally, Alhamdulillah it surpassed all the standards by a mile.
May Allah bless the whole team involved abundantly. I know you all will be busy in collecting red book points and I just wanted say there was none. It was amazing from every aspect.
Please pass my congratulations to Farhad sb too.
Wasalaam"
Another Khadim, from Africa, said:
"Mash'Allah, mubarak ho on the wonderful virtual rally. People like me were able to join in too, I really enjoyed it."
Whilst another Khadim wrote:
"Assalamo Alaikum Sadr sb,
For the last two days I have watched a few parts of the virtual rally and my family kept up to date with it as well. My mum enjoyed watching it the most and Alhamdulillah we all learned many new things. So, I would like to say Jazak'Allah to you for organising this amazing event!"
This virtual rally was a brand-new experience for the audience and participants, but the same applied to the event orgranisers and committee. Yousaf Aftab, the Nazim-e-Ala of this event gave the following remarks:
"Alhamdulillah by the grace of Allah and the prayers of Huzoor-e-Anwar (aba), we were able to overcome many challenges in running and hosting our first ever virtual rally. The Covid-19 crisis has made us rethink our dynamics. Certainly, for us as a team we needed to adapt and be agile in creating an interactive and engaging programme to meet the needs of our Khuddam and Atfal brothers.
By no means was this an easy task as we had a very short period of time to deliver such an event to members of our Majlis, a lot of whom we have not met face to face for months.
The challenges of ensuring we could relate to the different styles of learning using such tools at our disposal that we didn't have complete expertise in was a demanding task. It's a fine line in creating a programme that meets the needs of all whilst ensuring you can keep them engaged and actively participating.
The other challenge was ensuring we could get across to all the Khuddam and Atfal in our Majlis and ensure they would be able to attend parts of the programme. In this we had to be creative of selling the programme to the Majlis and outlining why they should join the rally.
The collective efforts of the team and their ability to change, be more agile and work under pressure was notable. The cohesiveness of the team and their willingness to deliver the best result for the Majlis was certainly visible. The hours of planning undoubtedly payed off and highlighted to us that as a dynamic organisation, and with the continued prayers of our beloved Imam (aba), there isn't anything we can do if we pray and persevere.
The motto Hazrat Musleh Maud (ra) provided us with certainly shows that our youth can be nation builders and in all types of adversity can rise to new challenges as and when they come. We've learnt a huge amount from this experience and it is certainly something that will help us grow and develop, Insha'Allah. All praise belongs to Allah for giving us this opportunity and covering our shortcomings. Alhamdulillah."
When asked about what motivated the Majlis to hold such an event, Respected Sadr sahib MKA UK said:
"We are extremely fortunate to receive constant guidance from Hazrat Khalifatul-Masih V (aba). The virtual rally would never have been organised if beloved Huzoor (aba) hadn't instructed us to hold academic competitions and come up with a presentable plan.
In addition to the blessed guidance of beloved Huzoor (aba), the Majlis was extremely blessed to receive the prayers of our beloved Imam (aba) when the plan was presented to him. He blessed this event with his prayers with the words: 'Allah ba barkat fermaye', meaning that may Allah bless this event. Certainly, we saw the prayers of our beloved Imam (aba) being fulfilled throughout the course of this rally, Alhamdulillah."
Being a completely online based virtual rally, accurate figures and statistics regarding the involvement of our Atfal and Khuddam participation were collected. The statistics for both days are as follows:
Day 1:
Atfal:
Total Views: 9522
Playbacks: 7000
Peak concurrent: 418
Khuddam:
Total Views: 8854
Playbacks: 10,000
Peak concurrent: 429
Day 2:
Atfal:
Total Views: 15,510
Playbacks: 8600
Peak concurrent: 428
Khuddam:
Total Views: 9007
Playbacks: 10,000
Peak concurrent: 429
By the grace of Allah, the rally brought many firsts. It was a first for the Majlis to host a lengthy live programme for two consecutive days.  At its peak there were over 750 live connections and over 10k total views on YouTube. The summer of 2020 will always be remembered as the summer where we were restricted to our own households, but due to the prayers and guidance of Huzoor-e-Anwar (aba), it won't be remembered as the summer when MKA UK was locked down, Insha'Allah.
Becoming an Abode of Comfort During Crises
As the world fights its way through a global pandemic, it is vital to address mental health more so than usual. Being a universal religion for all people of all times, Islam provides beautiful solutions to this illness.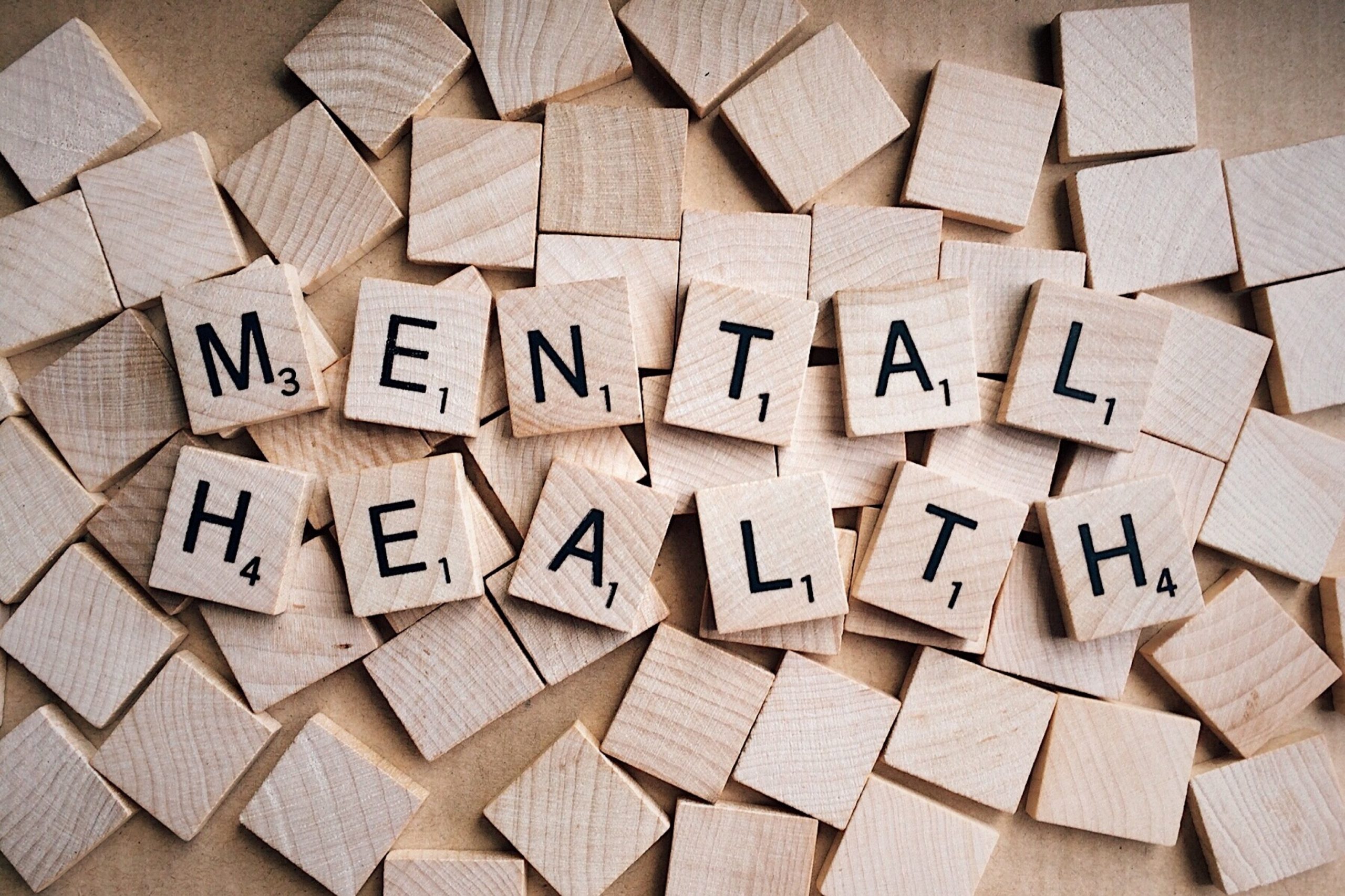 During one of the last major pandemics, the SARS outbreak of 2003, it was noted that there was a 30% increase in suicides in those aged 65 years and older. Clearly, the time we are going through currently is proving to be far more severe in its impact on our lives than the SARS outbreak which affected almost 8000 people and took the lives of 774 individuals.
Resilience, fortitude and patience are key characteristics of people who can soldier through times like the coronavirus pandemic; however various groups of people are at a risk of a dangerous decline in their mental health. Suicides, family break ups, addictions etc… can be amongst the consequences if left unattended. During the SARS outbreak, those patients who recovered from the deadly disease were at an increased risk of depression and post-traumatic stress disorder.
Thus, in the present climate the combined effects of quarantine and coronavirus itself can become risk factors for mental health issues. Inauspiciously, the lockdown on its own is expected to increase loneliness as well as social isolation as shown by the surveys conducted by Holmes et al. As laid out by the medical journal, The Lancet, there needs to be a response on an individual basis but also a wider effort is required from us as a society. The study published in the journal suggested that whilst individually, the care for people with mental health difficulties can be provided in a virtual manner along with interventions for people who may be feeling suicidal, however wider solutions are also needed, including financial support, housing for domestic violence victims and regulated media reporting.
Given these difficult circumstances, we must seek to support those around us. It is comforting to know that the Holy Qur'an states that at no phase of our life are we burdened beyond what our souls can bear [Holy Qur'an 2:287]. For us to comprehend this concept, we can turn to the explanation given by the Caliph of the Ahmadiyya Muslim Community, Hazrat Mirza Masroor Ahmad (aba) in his Friday sermon, delivered on 29 May 2020.
His Holiness explained that the application of the verse "Allah does not burden any soul beyond its capacity" [Holy Qur'an 2:287], requires one to expand their knowledge and thus have we been taught to supplicate with the following prayer; 'O my Lord increase my knowledge.' [Holy Qur'an 20:115] This is because a person is made responsible for utilising the faculties he has been provided to gain the pleasure of Allah. This in turn benefits a person in times of peril, because they go on to enhance their perception of God through the capabilities they have been provided by God and through prayer. Thus, in times of hardship this heightened perception and mental capacity to bear hardships proves vital for turning to God and facing difficulties head on. The Merciful and Benevolent Creator has provided us with grounds to gain knowledge of His bounty and to increase our capacities so that we can turn to Him in all times, including during times of trial.
Further to increasing our capacities, we must help those who are weak around us. We must seek to inculcate an exemplary model in our homes so that we can provide support to our loved ones when they need it most. Meaning that only when we attempt to embody and adopt the attributes of our Creator, can we develop the patience to listen attentively to the hardships of our loved ones as one of the attributes of Allah the Almighty is also As-Samee' – the Most Hearing. A loved one cannot feel comfortable sharing a deep part of their soul if we do not first gain their trust by showing them that we can provide a place for their thoughts to reside.
An excellent example of this characteristic is found in the Caliphs of the Ahmadiyya Muslim Community who listen with great love and care to the hardships Ahmadi Muslims are facing and share in their grief. This was defined very beautifully by the fourth Caliph, Hazrat Mirza Tahir Ahmad (rh), when he was speaking about the people of the Ahmadiyya Muslim Community opening up to the Caliph. He wrote in a poem "O my Lord, is this a heart or a place for guests to stay?" This shows the deep affection one can have for a loved one, by listening to someone with the intent only to provide comfort and rest.
This is something that we can look up to the Caliphs to understand how much love and affection they have for humanity which helps ease the hardships of those in need. Indeed, serving humanity and caring for others is a great virtue. Hazrat Mirza Masroor Ahmad (aba) explained how much love one should have for others when he gave a small glimpse into his love for Ahmadi Muslims, when he said:
"Before sleeping at night there is no country of the world that I do not visit in my imagination and no Ahmadi for whom I do not pray whilst sleeping and whilst awake. I am not doing any favour because this is my duty and may Allah enable me to ever increase in assuming my responsibilities.
Furthermore, the fourth Caliph, Hazrat Mirza Tahir Ahmad (rh), after the couplet mentioned above goes on to write in the next verse, "If I cannot ask from You [God] then who can I ask from? I am Yours and You are my God, You are my God."
From this we learn that albeit the pious and righteous people of God provide a place for people to rest their emotions, they still themselves depend upon the Master, the Creator; Allah the Exalted.
As individuals we must instil the love of Allah within ourselves through His remembrance, so that if a trial or a difficulty may come, it will come with His pleasure, with His special care. Thus we will be able to turn to Him and create the opportunity for any of our struggling loved ones to do so too.
'…Aye! it is in the remembrance of Allah that hearts can find comfort;' [Holy Qur'an 13:29]
My Lockdown Story
Luqman, a 17 year old Khadim shares how he spent his lockdown in the service of mankind in accordance with the teachings of Islam, and how it provided him with peace of mind and a sense of benefiting his community in a positive manner.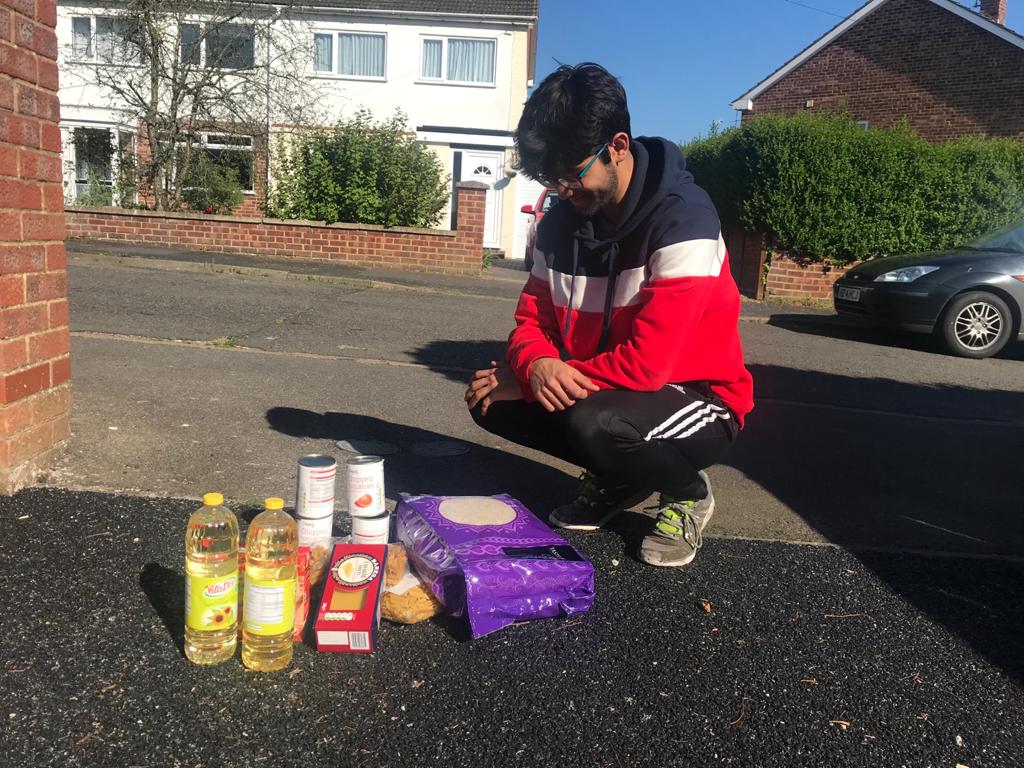 My name is Luqman and I am a 17-year-old Ahmadi Muslim, living in Milton Keynes. During lockdown, I have been helping with Khidmat-e-Khalq (service to mankind) activities, as serving mankind is an integral part of my faith. My aunt has volunteered as the Area Coordinator for our village and the neighbouring village. This role entails receiving messages from and communicating with anyone who needs help and then arranging that help. The first task was to hand out leaflets to every house, with my mum's and aunt's contact details if assistance was needed. My sister and I both assisted with this.
Many people responded saying how grateful they were for this support.
One of these responses was by an elderly lady (91 years old) in the neighbouring village, who lived alone and needed help with shopping. She sent the shopping list to my aunt and together, we went and did the shopping for her. It was only a small list and the trip was quite quick, but it felt great to be able to help someone who was stuck indoors. We dropped off her shopping at her front door and when she came out to pick it up, she smiled and thanked us- it was very humbling to see the gratitude on her face! I now go with my aunt once a week to do her shopping.
There is also another family who live a couple of roads away from us who are unable to leave the house and needed help with shopping and picking up their medical prescriptions. I have accompanied my aunt to do their shopping once. I feel very privileged to have had these opportunities to serve others. It is very comforting to know that I am helping to make other peoples' lives easier.
I have recently been to drop off cooking supplies to a woman who collects donations and then makes hot meals, giving them out to those who don't have access to food in these difficult times. It was great to know that the food donations were made towards a good cause and I am proud of being a part of this.
"Islam urges every person to partake in charitable giving, and that even an act of kindness towards another is charity. It also promotes community cohesion and we as Muslims are trying to spread the message of peace to create stronger bonds in society and remove any negative perceptions about Islam.'' [AMYA Press Release]